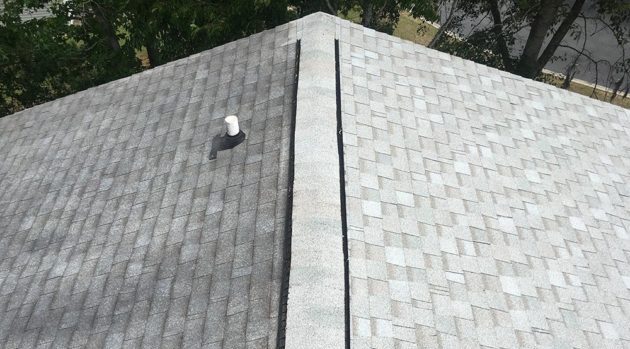 As one of the unsung heroes of your home, your roof does more for you and your family than you might think. Far beyond simply "covering" your family, a well-maintained roof can add value to your home here in Statesboro GA. In a similar way, roofs that are neglected, and covered in black streaks can subtract from the value of your home and actually cost you money in inefficient operation. The roof cleaning professionals at Reflections Property Works have years of experience delivering top-notch service and amazing roof cleaning results to homeowners all over Statesboro, GA. Our soft wash roof cleaning is a great way to show your roof some love this year and here are three reasons why you should consider doing so.
It Keeps You Warm And Cozy
Human beings are not particularly well suited for life outdoors. Unlike other warm-blooded mammals, we have no fur or other protection from the elements. We need shelter and that is exactly what your roof provides for you and your family. It holds in the warmth during the winter and protects us from the burning sun and torrential rains during the summer, giving us a comfortable place to call home. But these same elements that it protects us from can contribute to its degradation as shingles become exposed to harmful bacteria and mold, but our soft wash roof cleaning service eliminates any harmful effects of the weather, keeping your shingles and your roof in tip-top condition for years to come!
Your Roof Keeps The Critters Out
The climate here in Statesboro GA is conducive to a variety of pests. From disease-carrying mosquitos, yellow flies, cicadas, ticks, and a host of others, separating these critters from your family is a primary responsibility of your roof. A roof that is dirty and covered in mold, mildew, bacteria, debris and animal droppings can actually encourage infestations of these pests. Our soft wash roof cleaning service not only cleans the surface of your shingles but removes debris where bugs and other pests like to hide. This prevents unwanted guests from moving in and invading your home.
Curb Appeal Starts At The Top
When it is clean, your roof can be an attractive aspect of your home. Shingles come in a variety of styles and colors all designed to enhance the curb appeal of your home. However, black streaks, patches, and debris can ruin the attractiveness or curb appeal of your roof and your entire home. Our soft wash roof cleaning service uses special, environmentally friendly, detergents to gently kill and remove mold, algae and other growth from your roof without harming your landscaping.
Statesboro's Soft Wash Roof Cleaning Experts
There are many reasons to give your roof some love this year and when it's time, trust your roof to the experts at Reflections Property Works. We are proud to offer an affordable and effective roof cleaning service to the residents of Statesboro, GA and the surrounding area. With our low-pressure roof washing service, your roof will look great and last for years!

GET A FREE ESTIMATE NOW!