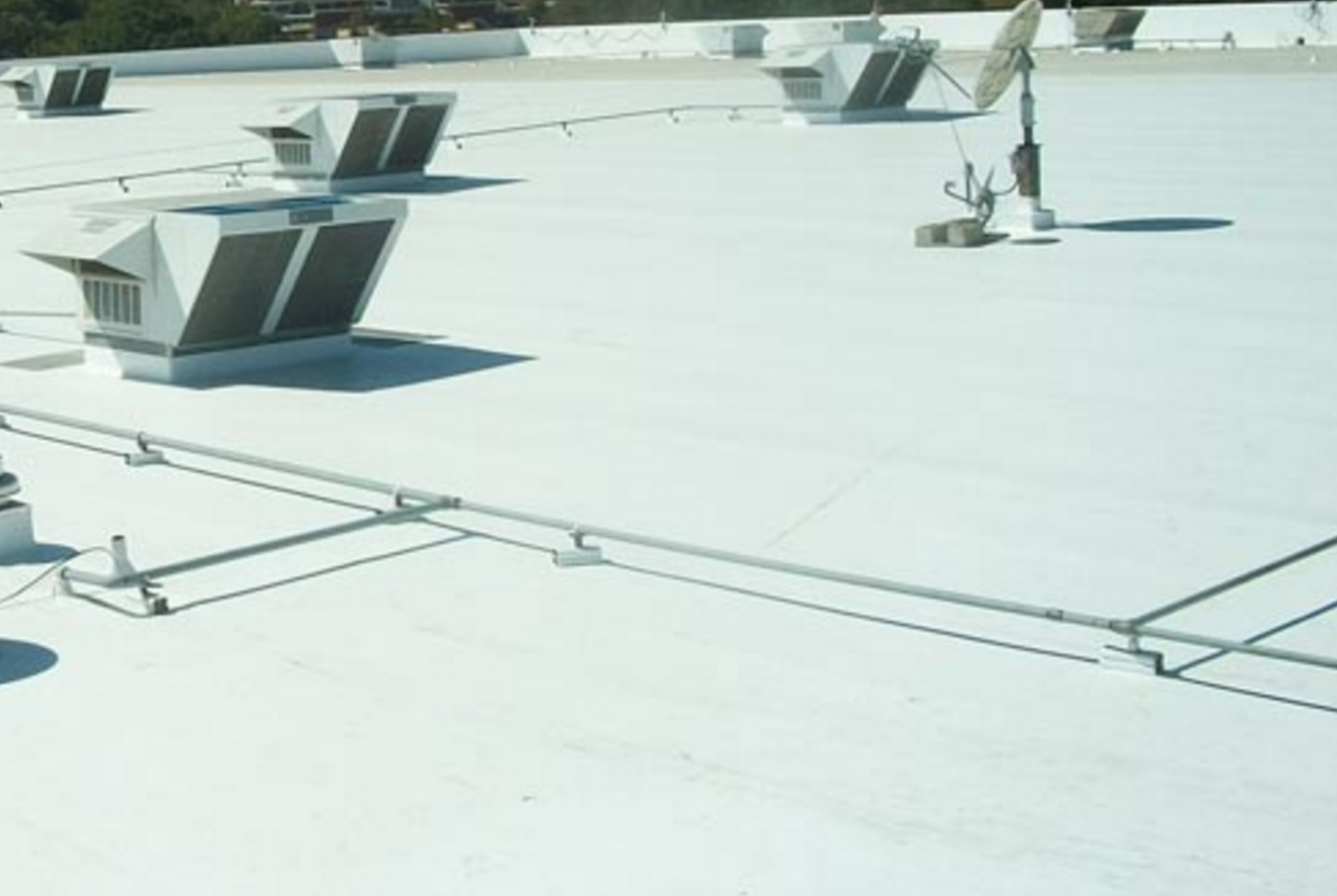 Not all roofs are the same. Some are made with different materials than others. Some are larger than others. Some are smaller. When you hire a commercial roof washing team to clean yours, you need to know you've hired experts who are qualified for the job.
In other words, you need Reflections Property Works, serving the Savannah, GA area. We have the tools and expertise necessary to handle virtually any commercial roof washing task.
Need more convincing? The following are just a few more reasons to hire us:
We Can Handle Larger Roofs
Finding a roof cleaner who has the skills and capacity to clean large commercial roofs can be difficult. You need a team with enough members to handle your needs efficiently. Hire a company that doesn't have the capacity for the job, and they may take too long to complete it.
This isn't an ideal situation for a business owner. The presence of cleaners working on your roof can be a distraction in the workplace. If you need to coordinate access for the team, you'll have less time to focus on your own tasks.
You also don't want workers spending a long time on the roof during business hours when customers or clients visit. Although professionals work hard to not interfere with business when cleaning a roof, their presence can still make the wrong impression on guests.
On the other hand, maybe the team you hired overestimated their own ability to complete the work on schedule. They took on the job without honestly asking themselves if they could finish it in a timely manner. In this situation, they might rush through the work, hoping to move on to the next job sooner. As a result, your roof won't be cleaned as thoroughly as you need it to be.
That's not something you have to worry about when you hire our team at Reflections Property Works. We don't just have experience working for customers like yourself. We also have a large enough team and high capacity equipment to clean your roof without sacrificing efficiency or quality.
We Can Clean TPO Roofing
Again, different roofs are made with different materials. Some commercial roof cleaning businesses only specialize in one.
Reflections Property Works is different. For instance, we recognize that TPO roofing is becoming more and more common in commercial roofs throughout the Savannah area.
This makes sense. TPO roofs offer a wide range of benefits. Specifically, because they are resistant to ultraviolet light, chemical exposures, and ozone, while also reflecting heat, they are very energy efficient.
TPO can also be more affordable than some other options. Switching to this roofing material is a smart way to save a lot of money on energy bills in the long run, while saving money on the initial installation as well.
However, to take full advantage of those benefits, you need to keep the roof clean. Accumulated dirt and debris won't merely harm your business' curb appeal. It can also impact your roof's reflectivity, making it less energy efficient than it could be.
That means you need to find professionals capable of cleaning TPO roofing. This can be difficult. Because TPO is still relatively new compared to some other roofing materials, many teams may not have the proper experience to clean yours.
This is another reason to hire Reflections Property Works. We know how to clean TPO, helping you keep your roof in the best shape possible for as long as possible. We use low pressure to clean it thoroughly without causing unwanted damage, and our team members know how to operate with caution on the wet, slippery surface.
Do you need commercial roof washing service in the Savannah, GA area? These are just two major reasons Reflections Property Works is right for the job. To learn more about what we can do for you, call us today at 912-574-5913.

GET A FREE ESTIMATE NOW!