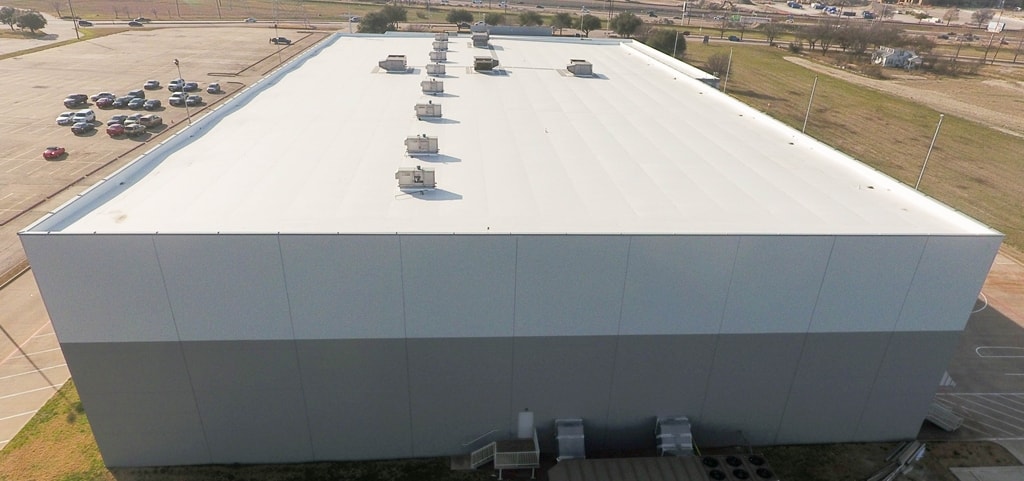 As one of the fastest growing commercial roofing products in Statesboro GA and the country, TPO roofing has gained wide acceptance for its many benefits. What is TPO roofing? TPO stands for Thermoplastic polyolefin. It is a roof membrane that is commonly seen on the top of large commercial buildings. If you have ever seen a large flat-looking (it's actually a low-slope) white roof atop a commercial building then chances are you have seen a TPO roof. TPO roofs provide exceptional resistance to ultraviolet, ozone, and other chemical exposures while at the same time reflecting heat. This makes them some of the most energy efficient roofing systems available today! TPO roofing systems represent a considerable investment by the building owner and keeping them great condition is crucial to their performance and longevity. Reflections Property Works is proud to be the leader in TPO roof cleaning in the Greater Statesboro GA area!
Maintenance Is The Key
Just like any roofing material, your TPO roof will accumulate a variety of contaminants such as dirt, bird droppings, mold, and mildew. Over time, this can lead to dramatically decreased efficiency, an increase in energy costs, and even premature degradation of the TPO roofing material itself. To keep it looking and performing and peak efficiency periodic cleanings are a must. With TPO roof cleaning service from Reflections Property Works you can count on the these benefits:
A Clean Surface – Keeping the surface white provides the maximum reflectivity and energy conservation benefits.
Elimination Of Organic Contaminants – dirt and debris can act as a nutrient source for algae and other plant growth that are destructive to your roof.
Reduction Of Chemical Contaminants – chemical contaminants on the surface of your roof may harm the membrane and significantly reduce it's lifespan.
Specialized Service You Can Count On
Because of the potential for roof membrane damage as well as other safety concerns you should only trust the cleaning of your TPO roof to experienced professionals. For almost a decade Reflections Property Works has been commercial roof cleaning services on all types of roofs, including TPO roofing. Our roof cleaning teams always follow prescribed precautions including:
Exercising caution when walking on the wet, slippery membrane.
Protecting any low curbs or flashings where water could enter.
Using low pressure to apply and rinse away our specially formulated cleansers
Taking meticulous care not to damage the roof membrane by using abrasives.
How Often Should It Be Cleaned?
The frequency with which your TPO roof should be cleaned will vary based on a number of factors including the immediate surrounding environment (more tree, more pollen and debris accumulation), frequency of rainfall, and drainage. Because of these factors some roofs will need frequent cleanings while others may not require routine cleanings. Our TPO roof cleaning specialists will take all of these factors into account when recommending service for your building. Whatever the frequency you have your roof cleaned with, the undisputable fact is that TPO roof cleaning service from Reflections Property Works is a great way to keep your roof looking great and help extend the life of your investment!